First Pharma is an Australian owned and managed Pharmaceutical company created to provide valued products to consumers in Australia and the Asia Pacific markets. We add value in everything we do, and we only produce and market health care products which add value to people's lives. We strongly believe that by focusing on valued health outcomes we will reward consumers and investors. We are an experienced team of senior pharmaceutical executives and financial investors who will make First Pharma a respected and trusted player in health care. We have established brands in pharmacy and more products in the registration phase.
Australia is our core market, however with our experience we will add value to brands in Asian markets also. All these markets are different and require expertise and planning, we have the team and the partners to do it. Our business model is to grow by acquisition, investment and partnering – with a lean structure which ensures maximum return for our investors and partners.
We acquire brands, or good potential brands, which need extra effort to increase value. We do not limit ourselves to specific categories or indications, we believe that high quality pharmaceutical sales, marketing and investment are our core skills and these can be applied to all areas. We will invest in our own brands, or those of our partners, to maximize the value. We invest our sales and marketing dollar where we will get maximum return.
And our investors are hungry for more brands, our investment plans are well established and we are already openly reviewing products to partner or acquire. Creating greater value from health care brands is what we do – contact us if you want to discuss how we can do that for your brands.
First Pharma is a group of experienced pharmaceutical executives and investors committed to providing value to the consumer whilst actively searching for new opportunities throughout Australasia.
Andrew Howden
Executive Chairman
Senior executive with extensive global experience in the Pharmaceutical industry. Significant experience at building strong brands in OTC and ethical markets.
Broad leadership and strategic skills to drive market leading results from senior management teams across numerous cultures in Asia, Australia and Europe
Board level experience as a CEO and Director for Listed and Private Equity owned companies across Asia and Australia
Previously CEO of iNova Pharmaceuticals – backed by Ironbridge and Archer Capital. Grew OTC and Rx portfolio in Australia and Asia to over $200m and led sale to Valeant in December 2011.
BSc and Masters of Commerce (UNSW) and MAICD
Joern Packross
Joern has over 20 years of experience in Australian Pharmaceutical, OTC and FMCG Companies

He has held senior roles in both sales and marketing including Group Marketing Manager at Johnson & Johnson, Consumer Health Director at Mundipharma and Director of Business Development & Strategic Planning at Mundipharma

He brings significant experience in innovation development, brand development, strategic planning, omni channel marketing and broad commercial management

Joern holds a Bachelor of Commerce (Marketing & Management) degree from The University of Wollongong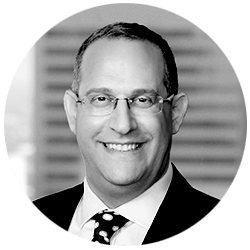 Doc Klotz
Managing Director and Chief Executive Officer of publically listed Eclipx Group (ECX.AX)
Eclipx has turnover of circa $1 billion per year and has a portfolio of $1.8 billion assets under management or financed primarily in the vehicle and commercial equipment leasing sectors in Australia and New Zealand
Over the course of 25 years, Doc has a proven track record of delivering significant increases in shareholder value
Public company experience in the Financial Services and Travel industries and the US and AU/NZ markets
Doc is an active angel / strategic investor in a number of companies in the area of technology, pharmaceutical and financial services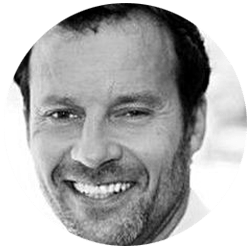 Paul Ottaviano
Paul has over 20 years of experience in Australian Pharmaceuticals. He has held many senior roles in both sales and marketing including Commercial Manager of a pharmaceutical manufacturing plant Delta West (now Pfizer Perth), regulatory affairs, Product Manager, Marketing Manager, Sales Manager and General Manager at Actavis.
Paul was founder and Managing Director of Willow Pharmaceuticals which was subsequently sold to Actavis.
He brings a wealth of commercial experience and strategic thinking to First Pharma, including brand development, strategic planning, and product launch.
Paul holds a Bachelor of Science (Honours) degree from The University of Western Australia.
Paul Evans
Paul has 25 years of private equity experience with 3i in the UK and with AMP, Gresham and Ironbridge in Australia.
After six years as a Director of AMP Private Equity, where he led several of Australia's leading management buyouts, Paul left to join Gresham in 2001 as a Director.  There he led the A$252 million buyout of car parts group Repco in 2001
In 2003 Paul became one of the Founding Partners of Ironbridge and has represented the Ironbridge Funds on the Boards of Mrs Crocket's Kitchen, Barbeques Galore, iNova Pharmaceuticals, Recreational Tourism Group and BBQSAM
Paul obtained a first class Honours degree in Modern Languages from Cambridge University. Paul is a former Treasurer and Council Member of AVCAL (Australian Private Equity and Venture Capital Association)